BedWars BEEKEEPER BEATRIX KIT: How to Get the BEEKEEPER BEATRIX Kit, Use BEEKEEPER BEATRIX & Gameplay with Sunny
by Sunny
Beekeeper Beatrix was introduced to the world of Roblox BedWars on August 27, 2021 - a momentous occasion for fans in search of new content. Brave players could unlock her by unlocking all 20 levels featured in Season 1's Battle Pass! This powerful kit is part of the Economy class and will inspire many challengers as they work their way through this dynamic game mode.
https://youtu.be/I6-HjeP_r0I

Abilities
Bee net
The intrepid beekeeper Beatrix is ready to take on the challenge of taming wild bees with her trusty Bee Net. She can venture out into the map and set off in pursuit of exclusive honey-making critters!
Bee
Buzzing around the world, bees appear naturally and can be captured to inhabit hives. With a bee net in hand, players are able to capture these creatures for their own personal apiary!
Beehive
Beekeeper Beatrix can purchase beehives from the Item Shop that, when filled with buzzing bees, generate a wealth of precious resources! Iron steadily drops at regular intervals and if 4 or more bees are inserted into a hive they'll produce Diamonds - while 6+ will even yield Emeralds. However beyond 10 honey-makers there's little point in overcrowding as it won't stimulate any further boost to drop rate.

Trivia
This is the first ever kit from the battlepass to be in the free kit rotation.
On December 3, 2021, Beekeeper Beatrix was included in the week's free kit rotation, however it was quickly replaced with Eldertree.

Beekeeper Beatrix has been free through the kit rotation two times, the first being December 3, 2021 for an hour, and the second on April 8, 2022 for the full week.

This is the second economy kit to be added to the game; the first being Farmer Cletus, the third being Fisherman, and the fourth being Metal Detector.
If a player stands on a beehive, they will take constant damage until they die. This is due to suffocation and the unusual model of the beehive.
This is one of the four kits that automatically gives a special item to the player, the others being Vulcan, Infernal Shielder, and Yuzi.
On an unknown date, Beekeeper Beatrix's in-game render was changed.
Source: here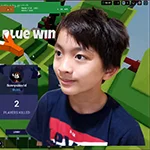 About Sunny
Hi, Sunny's here. I grew up in San Jose, California. I love playing games and am always up for a challenge. Whether it's a board game, video game, or even a physical game like tag or hide-and-seek, I'm ready to play! I'm also a big fan of puzzles and brainteasers. I love putting my mind to work and seeing how quickly I can solve them. If you're looking for someone to play games with, challenge, and have some fun with, then I'm your game buddy now! Let's play together soon!
Leave a Reply